Description
Clinically Researched Liposomal Glutathione
Heat Stable
We subjected Tri-Fortify® to 104°F/40°C and 75% humidity for 90 consecutive days and the product still exceeded label claim.
Also available in Orange flavor! Click Here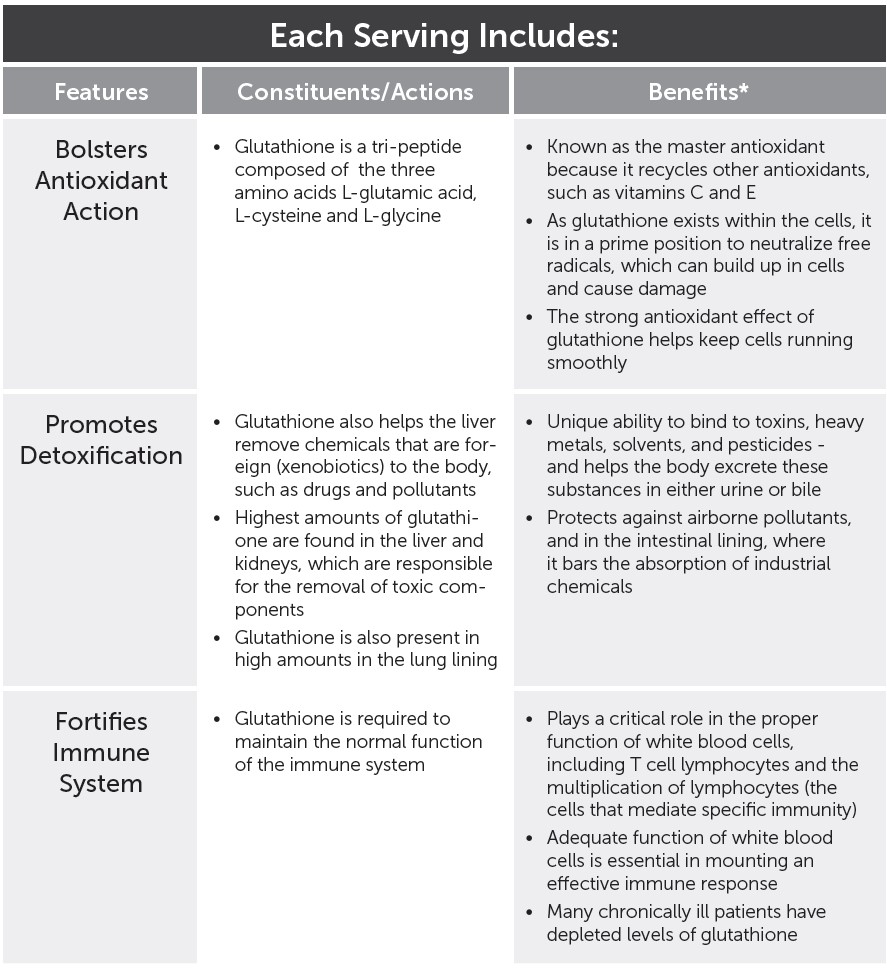 Patient/Doctor Experiences
"I really love Tri-Fortify® Orange. Of all the dozens of supplements and meds I take, Tri-Fortify® is by far my favorite. I feel powerful results literally within seconds, every time I take it, I take a teaspoon. I get a significant increase in energy, mental clarity and my breathing opens up. The delicious orange taste mixes well with other liposomal supplements I take." – Brian B.
"I spent time with Vivian and she had me take a sample of Glutathione gel [Tri-Fortify® Orange] for the brain fog issue about 11:00 and I was to take a second one at 3:00. It had an increasingly positive effect on me. I had a business appt. at 2:00 and I actually felt alive and thinking!!! The glutathione definitely helped both my attitude and my focus. The rest of the evening was great and I slept pretty well." – patient of V. Kushner
Tri-Fortify®, Tri-Fortify Orange® and Tri-Fortify Watermelon® are registered trademarks of Researched Nutritionals, LLC.  All rights reserved.